I don't typically subscribe to yearly resolutions but I did make one promise to myself for this new year: Stay away from magnifying mirrors. As a frequent Instagram Paris filter user, poreless skin has been number one on my wishlist for as long as I could remember, a great delusion that has resulted in an Amazon shopping spree of way-too-honest double-sided magnifying mirrors, cleansing clay masks touted for pulling out clogged pores, and costly pore vacuums to suck all the gunk out.
On my journey to glass skin, I had to accept a hard truth: I can't completely eradicate pores with just one specific product—and neither can any one brand. Allow Benefit Cosmetics to show you. What started in 2010 as the first Porefessional primer—a deviation from its signature makeup products like Benetint (a multipurpose pigment tint and the brand's first-ever product) and subsequent makeup releases—evolved into a line of multitasking formulations all working together to improve the appearance of your pores under makeup.
Regardless of what era you were introduced to Benefit Cosmetics—from mascara to complexion to brows—the beauty behemoth has positioned itself as the trusted authority customers employ to keep their brow hairs fluffy and intact, smooth and blur visible pores, and elongate even the tiniest of lashes (Bad Gal Bang mascara, anyone?). Today, February 14, Benefit Cosmetics asks you to leave your skin in its hands with the launch of its first-ever skincare range for pores, Pore Care.
More From ELLE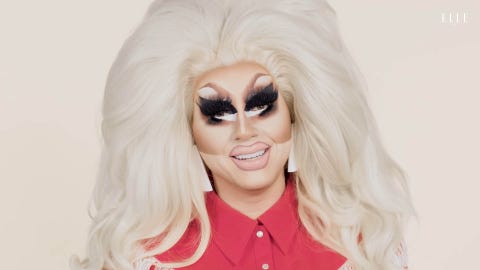 Benefit knows it's good at makeup. However, after listening to its customers' feedback over the years, the brand realized pores were still a pain point. "Everybody is talking about pores, but we and the consumers are actually frustrated because nobody was doing a comprehensive pore solution. We have been skin in the game—we have primers and setters. Not only can [Benefit] cover up pores, we actually know a lot about how to treat them right. I'm not sure anyone does know more about pores than we do, now at this point," Kate Helfrich, Benefit SVP of global product and service innovation, tells ELLE.com.
Pores didn't ask to bear the responsibility as skincare's top enemy, but to understand pores is to love them, a lesson Benefit has consistently taught its consumers through its Porefessional formulas. Truth is, pores are inevitable because they're necessary; as tiny little openings in the skin, pores release oil and sweat through the surface to create a protective barrier and allow for better absorption. However, despite what you have read, pores can't actually change in size (blame genetics, age, lifestyle, etc.) but with proper care and treatments, you can help maintain your skin to make your pores less visible. Pore Care by Benefit Cosmetics is all about healthy skin maintenance that's designed to play well with your established skincare regimen, not disrupt it.
"You can use this line one through six if that's what you need. But it's designed [for you] to choose one or six or two or four depending on really what your concern is, whether it's minimization or smoothing the surface of your skin or unclogging your pores," Jared Bailey, Benefit global brow and beauty authority and esthetician, says. With a recent shift toward skinimalism, Bailey says having a curated selection of targeted treatments does more magic for your skin than an expansive regimen. "If your pores are clogged with dirt, debris, makeup, excess sebum, things like that, and you're just layering on more skincare on top of it, you're not getting the benefits from it. If you want to see more from your skin, you have to do more for your pores. What we have created here is a way to keep your edit simple but targeted to help purify and clear your pores."
Pore obsessives have six different products to choose from: Speedy Smooth (mask), Good Cleanup (cleanser), Deep Retreat (clay mask), Smooth Sip (moisturizer), Tight 'N Toned (toner), and Get Unblocked (oil cleanser). Each product falls under a specific category and is grouped by its color. Yellow—Good Cleanup and Tight 'N Toned—serve to visibly minimize pores; purple—Get Unblocked and Deep Retreat—unclogs and clears pores; blue—Speedy Smooth and Smooth Sip—improve texture and soften the skin. Ahead, I polled the experts at Benefit to get the low down on the Pore Care range. Let's meet the star players.
Speedy Smooth ($39)
Key ingredients: celery and flax seed extracts, hyaluronic acid, squalane
Need a quick refresh? As the name suggests, Speedy Smooth is a smoothing mask designed for busy bees who need a quick skin tune-up. The weightless mask glides on like a gel-like formula and dries down to a clay finish without any intense tightening sensation or drying feeling. The skin gets a boost of hydration with the help of hyaluronic acid and squalane, while celery and flax seed extracts work to repair texture and soften the look of visible pores.
Good Cleanup ($29)
Key ingredients: lemon extract, yuzu extract, bisabolol
Even the most stubborn makeup, dirt, or oil are no match for Good Cleanup. One pump deposits a thick gel that lathers to foam to remove all traces of your day. It's formulated with lemon extract, which was quite alarming to someone like me who has combination, acne-prone skin. Lemon is often used in skincare for its antioxidant and brightening properties, and due to the fruit being highly acidic, direct application of lemon (we've all been there) can be irritating to the skin. When Julie Bourlet, LVMH Skincare Formulation Expert, started to develop the formula for the yellow line, her main focus was balancing actives with gentle ingredients.
"AHAs, PHAs are very strong—they are acid, so they helped to tighten the pores. The lemon extract and the yuzu have this kind of pore tightening property, and in order to be not too stressful for the skin and let the skin be comfortable after usage, we added some bisabolol and sphingolipids to balance the effects. You have very powerful ingredients to target the pore size, but you also have those ingredients that help not to be too harsh on the skin. Balance, always," Bourlet explains.
Tight 'N Toned ($34)
Key ingredients: AHA, PHA, Lemon extract, yuzu extract
Toning takes on a new form in the Pore Care range and arrives in foam form. Yes, you read that right. Tight 'N Toned was initially supposed to be a regular pour toner, but in the midst of the pandemic, Helrich received a shipment of pumps for an entirely different project and a lightbulb went off in her head.
"A toner format is really important for a pore routine. I got a shipment of pumps and we had the toner as just a liquid in a jar and we had this awesome moment where we were like, Wait a minute. What if it came out a mousse? Helfrich says. The design switch added an extra four months to the development process but encourages sustainability in the long run, as the foaming pump eliminates the need for wasteful cotton balls or pads.
Following a similar composition to the Good Cleanup, this gentle, fragrance-free toner refreshes the skin and refines your pores using exfoliants like glycolic and citric acid without stripping your skin bare. The addition of sphingolipids soothes the skin and boosts hydration.
Deep Retreat ($39)

Key ingredients: mineral-rich kaolin clay, sea fennel extract, bisabolol
As a clay mask lover, I immediately gravitated to this mask, which deeply cleanses the pores with kaolin clay and sea fennel extract. Upon opening the jar, the clay arrives in a deep Barney purple hue and feels cooling on the skin. As the mask dries down, it turns to a light lavender shade that allows you to see the spots where the oil is being pulled out of your pores that can look super weird and creepy when you stare into the mirror but it's also oddly satisfying.
"For the deep retreat, we focused on two main actives: kaolin and sea fennel. One is for immediate effect, which is kaolin, a mineral powder that is going to absorb the excess oil on the skin. That's what gives you the mattifying effect. Then the sea fennel provides this oil control efficacy over time," Bourlet adds.
Smooth Sip ($44)
Key ingredients: niacinamide, celery and flax seed extracts, squalane, aloe leaf juice
It should be illegal for something to feel as lightweight and airy as the Smooth Sip moisturizer. Massaging this moisturizer into your skin feels like a fresh splash of cool water, perfect for those who are on an actives-heavy regimen like myself. The Pore Care line has cleansers, masks, and a toner—here's the cool-down step. It's formulated with calming ingredients like niacinamide, squalane, and aloe leaf juice, which hydrates and smoothes the skin.
Get Unblocked ($39)
Key ingredients: grape seed oil, jojoba seed oil, avocado oil, ceramide NP, bisabolol
If I could give the MVP award to any product in this lineup, it would be the Get Unblocked cleansing oil. I wear makeup pretty frequently and need a heavy-duty remover to eliminate all traces of my day from my skin, sans any dryness or stripping. Benefit cocktailed grapeseed, jojoba, avocado, and plum kernel oils—all rich in omega-9 fatty acids—with ceramides to retain moisture as your makeup, dirt, and debris melt away.
Final verdict:
Think of the products in this range as fillers for any gaps missing in your routine. Like when shopping in a grocery store, you don't exactly need to buy everything (especially considering the higher price points in this lineup) but instead, take what you need depending on your skincare concerns. My favorites were easily the Get Unblocked cleansing oil and Deep Retreat mask, as my acne-prone skin needs to be deeply cleansed in order to keep breakouts at bay. What I love most about the line is that Benefit Cosmetics isn't trying to 100 percent eliminate your pores, but shows you that proper treatment can yield some filter-like results.
"We're here for your pores. We are all about pore positivity. We are not here to erase your pores. We are not here to shame your pores. We are here to help take care of your pores and ultimately, healthy pores equal healthy skin. We're here to do the work for you," Helfrich says. Ready to make pore decisions?
Beauty Commerce Editor
Nerisha is the beauty commerce editor at ELLE.com, covering all things beauty (and fashion and music). She has a penchant for sneakers and nude lip glosses, and spends way too much time re-watching 90s sitcoms.
link