11 October 2023, 15:24 | Updated: 11 October 2023, 15:46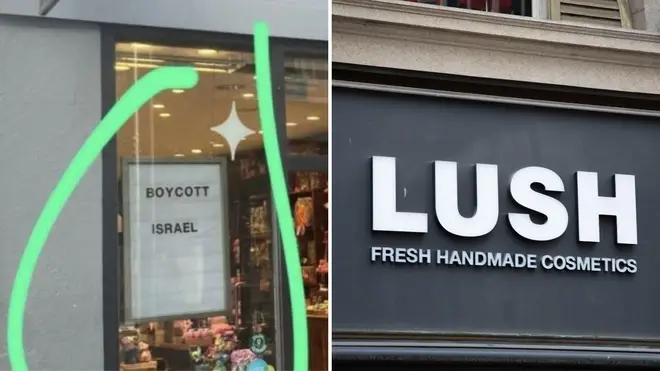 High-street retailer Lush has come under fire after a 'Boycott Israel' sign appeared in a Dublin store window.
The display, which appeared in the Henry Street branch of Lush Cosmetics in Dublin, followed Israel's bombing of Gaza in response to Saturday's attacks by Hamas militants, which left more than 1,000 Israelis dead.
The cosmetics chain has a history of pro-Palestine protests, sparking controversy back in 2011 when it endorsed a pro-Palestinian song called "Freedom for Palestine".
The song's lyrics read: "The catastrophe facing the Palestinian people is one of the defining global justice issues of our time."
Now, the chain has come under fire once again, with images surfacing on social media showing a light box displayed in the store window spelling out the words "Boycott Israel".
The company has since spoken out, suggesting a member of staff had been responsible for the Dublin display.
Speaking in relation to the incident, a Lush spokesperson said: "We are a diverse company with staff of all nationalities and religions whose personal views and opinions may vary, however, the following is our Company position.
"Lush's stance is always that we deplore all violence and all injustice. Our wish is for peace and safety for all Israeli and Palestinian people.
"We support the upholding of international law and the human rights of all peoples."
Read more: Gaza will become a 'tent city': Israel masses 300,000 troops for invasion as it issues chilling warning to Hamas
Read more: British-Israeli female soldier heads to Israel to fight after 'friends murdered and missing' in Hamas attack
The cosmetics giant, which is based in Dorset, bares the slogan: "The overly friendly cosmetics shop".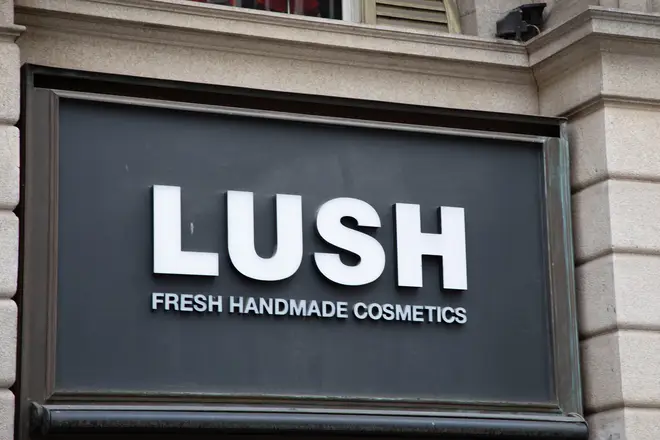 It follows reports that anti-Semitic hate crimes have 'tripled' since Saturday's attacks by Hamas and the subsequent counter-bombings by Israel targeting Hamas militants in the Gaza Strip.
Hundreds of people have now died on both sides of the conflict since the weekend.
It comes as Israel is preparing to send 300,000 soldiers in to Gaza, as the country's force prepare to wipe out Hamas's ability to wreak more horror.
The Israeli Defence Forces (IDF) have been pummelling the densely populated strip since the terror group massacred towns and villages and kidnapped civilians.
Saturday saw Hamas militants infiltrate Israel, kidnapping women and children and killing thousands of civilians.

link