The annual Double Five shopping frenzy in Jing'an District is in full swing, with a range of attractions on offer.
Among them is the 2023 Shanghai International Cosmetic Festival.
New beauty products such as serum, cream and loose powder by 11 brands, including L'Oréal, Sisley and Estée Lauder, Shu Uemura and Shiseido, were introduced at the opening ceremony on May 11.
China's top beauty influencer Li Jiaqi and other major livestreamers were invited to promote the latest products during the one-month-long festival.
A domestic industrial survey found that the Chinese beauty sector was increasingly catering to men and the elderly.
The survey found that men's monthly cosmetics expenditure in 2021 was the same as women's, ranging from 1,000 yuan (US$144) to 2,000 yuan, and their expectations have evolved beyond simple skincare to makeup.
According to market research firm Euromonitor, the Chinese male cosmetics market has grown from 10.4 billion yuan in 2013 to 16.6 billion yuan in 2021, and is expected to reach 24 billion yuan by 2027.
The survey also stressed that an increasing number of global cosmetics businesses are locating R&D centers in China and investing in the domestic market to promote new technologies and products, particularly those tailored specifically for China.
Under Shanghai's plans, Jing'an will become a hub for global company headquarters, serving as a powerful engine for the city's "beauty economy."
Starting point to the local market
The district has long been recognized as a great starting point for multinational corporations, particularly global cosmetics brands looking to join the Chinese market.
Regional headquarters of Kanebo from Japan, La Prairie from Switzerland, doTERRA from the United States, and L'Oréal, Sisley and L'Occitane from France are located here. Notably, Clarins, a French cosmetics brand, has opened its first overseas facility in Jing'an.
There are also a number of first-time stores based in the district, such as the first Prada perfume store in China and the first Achmique beauty specialty store in Shanghai.
L'Oréal Professionnel Paris Flagship Salon, the world's first flagship store of L'Oréal's professional haircare line, opened on Tongren Road on May 19.
Jing'an's highlight is the beauty sector. Retail sales from the district's 11 major cosmetics enterprises hit 34.1 billion yuan last year, a 2.84 percent increase year over year. The Nanjing Road W. commercial zone introduced the first seven makeup stores.
The "debut economy," which is supported by the introduction of new first stores, is another highlight of Jing'an, particularly Nanjing Road W, which has ranked top in a list of the city's commercial zones assessed by the number of first stores for years.
Notably, Zhangyuan, a posh commercial and cultural zone, was designed to spare half its space for new businesses and related activities. Zhangyuan hosted a one-week event to promote new items from more than 60 brands.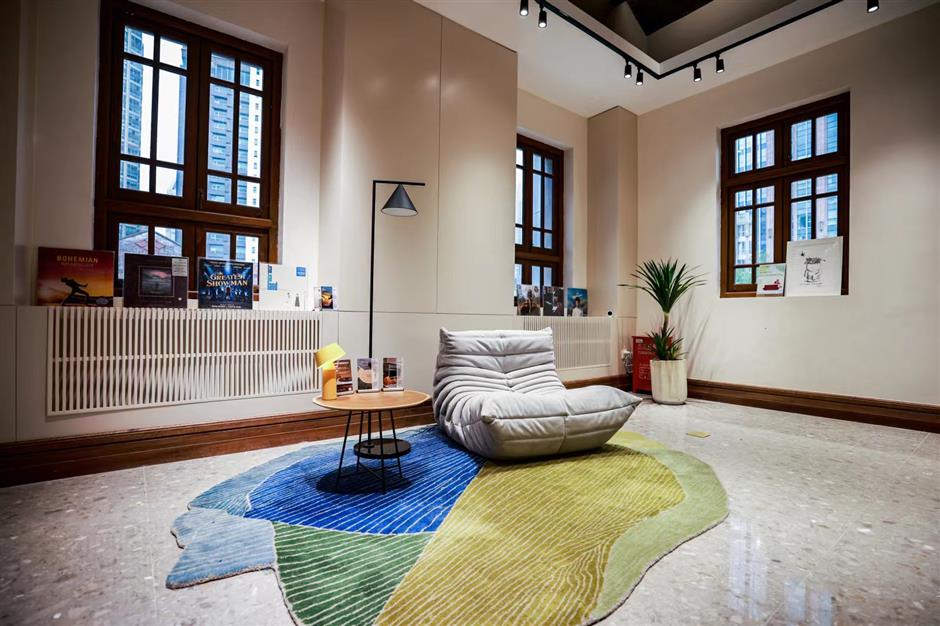 They featured an 18-million-yuan diamond ring by SCHAFFRATH, a 128-carat tanzanite "Heart of the Ocean" by Yibao Jewelry and a limited-edition perfume gift package by BY FAR.
On May 19, the first-ever Michelin Guide Food Festival on the Chinese mainland opened in the northern square of the HKRI Taikoo Hui, about a block away from Zhangyuan.
The gourmet list included about 20 eateries that served Chinese, Thai, French and other cuisines.
Another international cuisine fair began on May 20 on Anyi Road, featuring wine from Argentina, beef burgers from New Zealand, fried chicken from the United States, and seafood paella from Spain.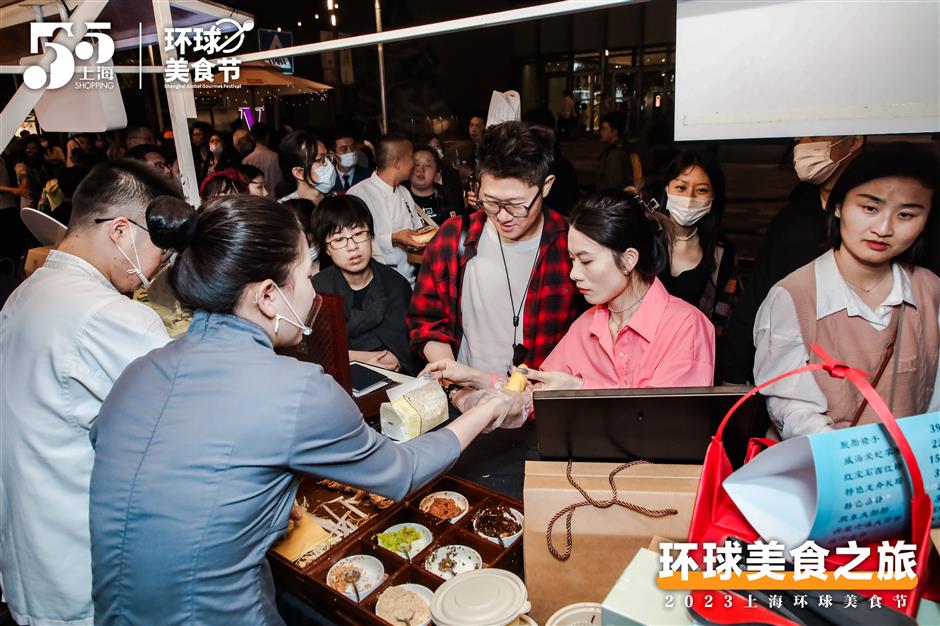 link